Becoming a Substitute Teacher
University of Nebraska at Kearney – UNK will be offering TE408/808 Human Relations during their 3-week J-session. The course is a one-credit hour and online. The course will run from January 4-January 22. The grade for the course will be posted the following week. More information can be found on their website at https://www.unk.edu/academics/ecampus/degrees-programs/substitute-teaching-module.php
Peru State College – PSC is offering a three week class that begins November 30th and ends December 18th. A second session will start January 11th and end on January 29th. The cost of the course is $395.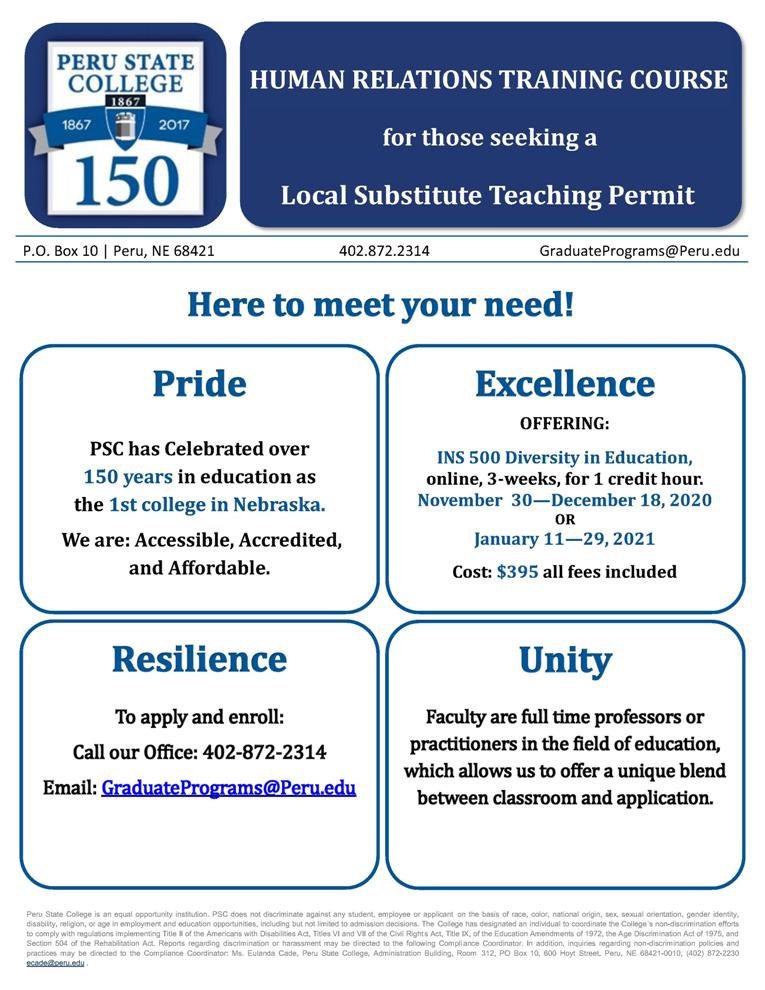 Central Community College – CCC is offering a two week class that is scheduled for December 7th through December 18th. The cost of the one credit hour course is $107.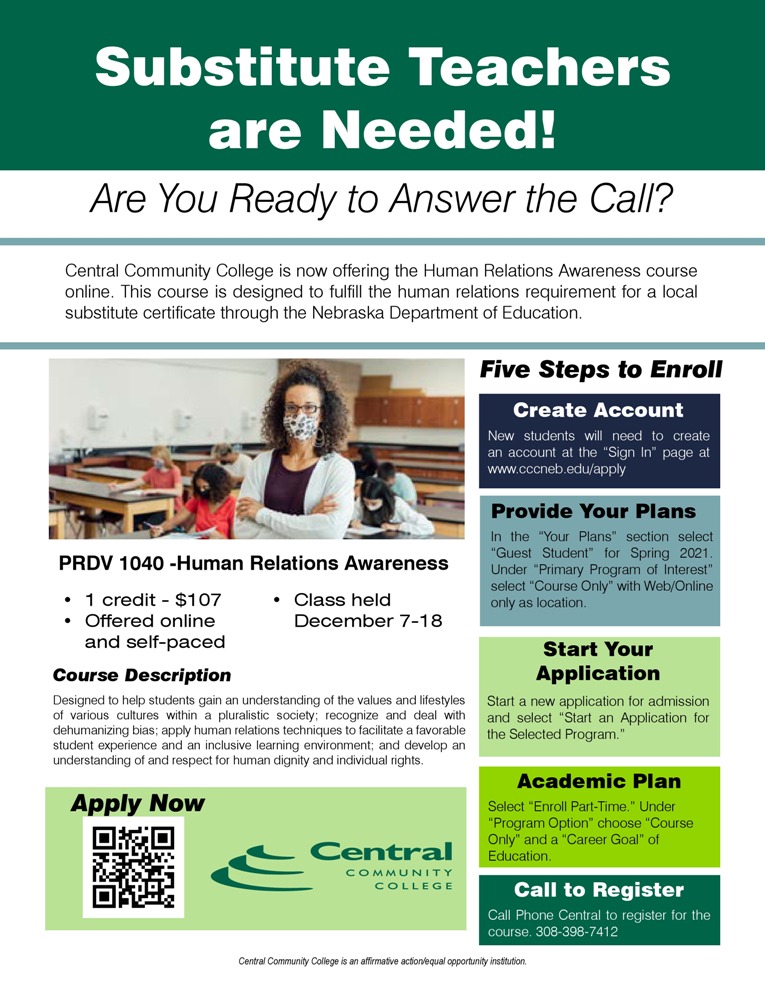 Chadron State College – CSC will continue to offer their eight week course starting in January. More information on the course can be found on their website at https://www.csc.edu/humanrelations/index.csc
Wayne State College – WSC is offering a three week class begins November and ends on December 15thand the cost is between $299 (undergraduate credit) and $380 (graduate credit).